We are now open, finally after a very laborious and tedious process I can concentrate on tattooing again. After ten years of working in the Orlando area, we finally have our own spot.
We are at 1720 North Goldenrod Rd Suite 1,  across the street from the Circle K where strange things are always afoot.
We are just getting started with decorating, we have some pretty cool ideas in store for this place.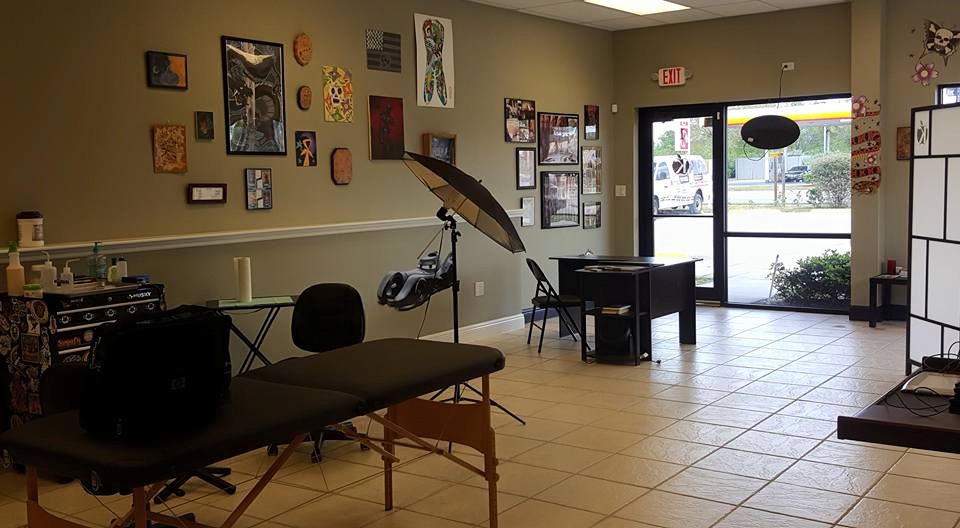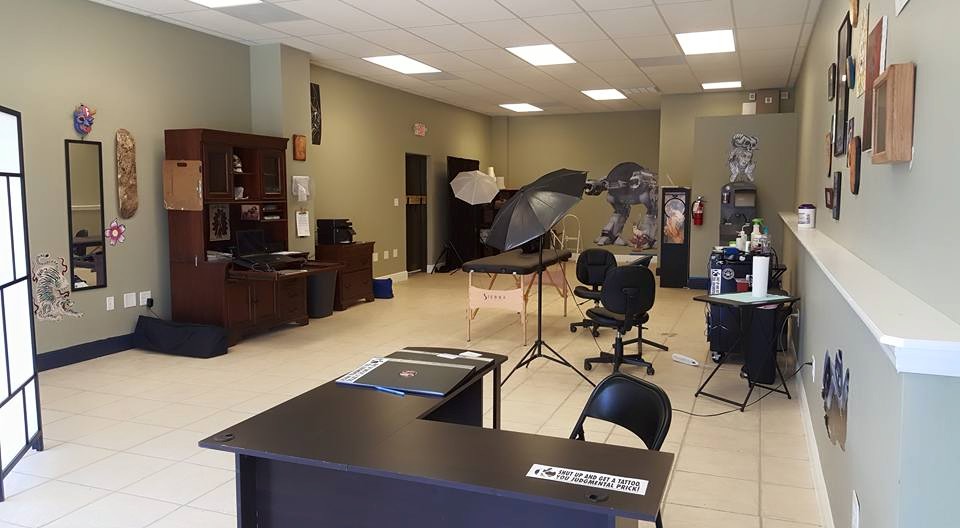 As of writing this we have been open for two weeks, and what two weeks have it been!  Being getting some pretty cool pieces and finishing some other awesome ones that were in the works:
I was introduced to this "trash polka" style recently and I have head over heels fallen in love with it. Here is some Alice in Wonderland action done in that style: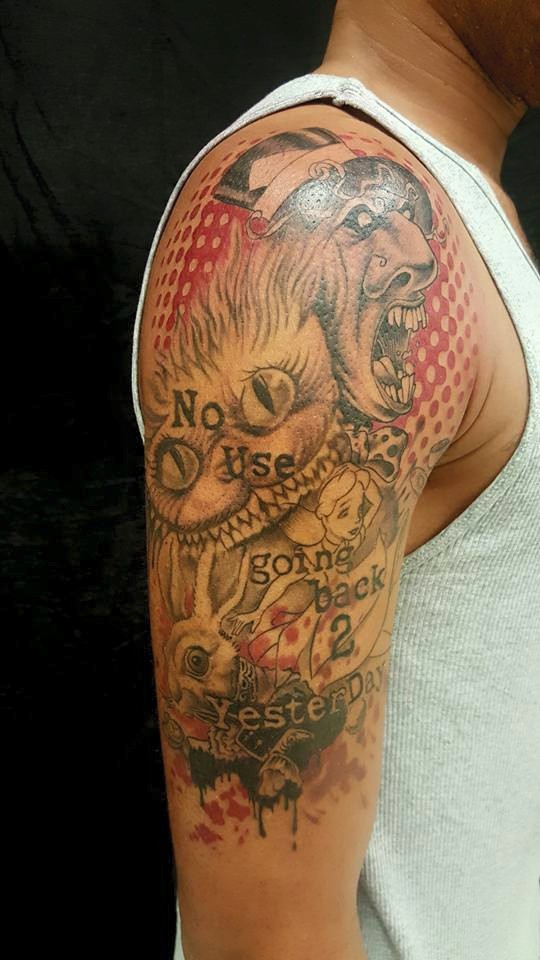 I applied some of that same flavor to this little piece compacted with detail:
This was the next addition to this overall work in progress. All work done by me.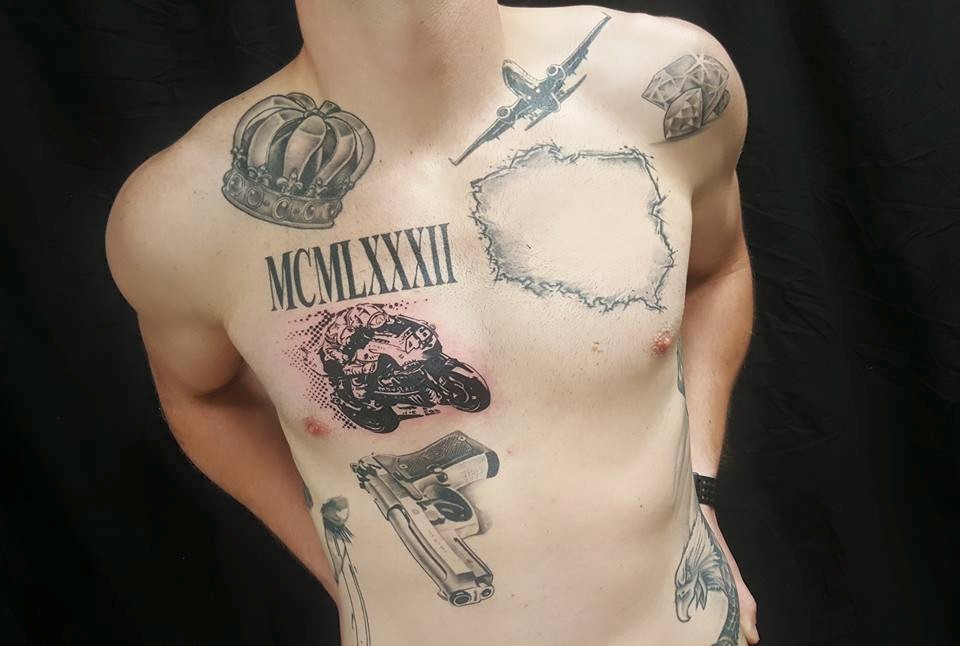 This Egyptian Pharaoh piece is also a cover up, there was some not very nice lettering  underneath this pyramid: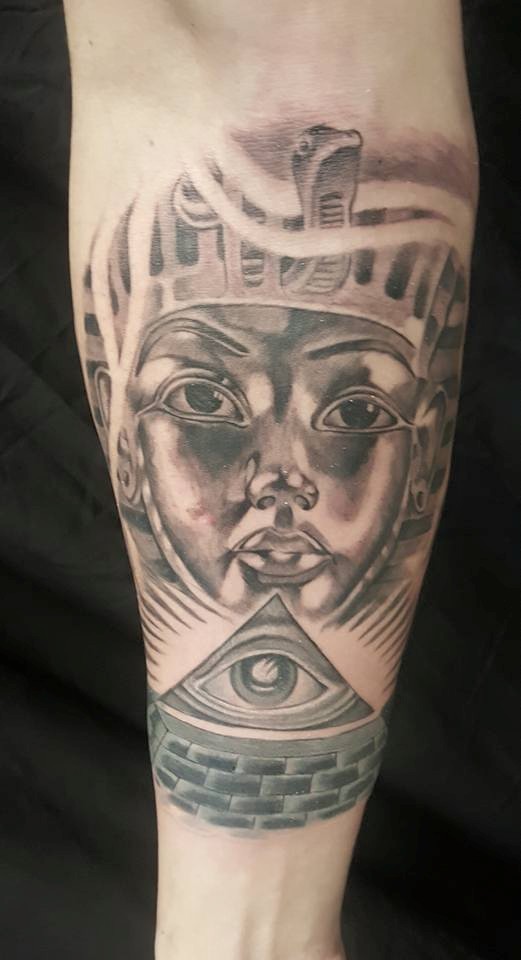 This next one was done all in one session, took five hours: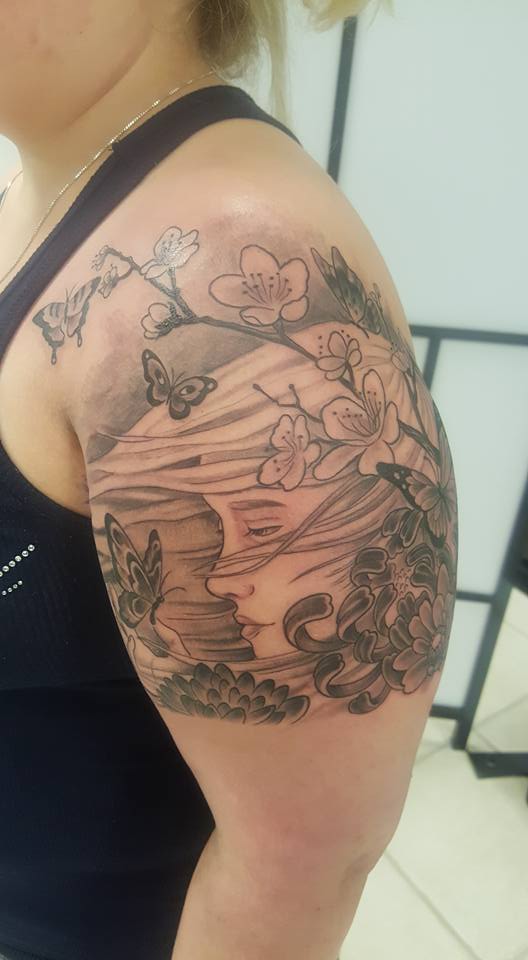 This next cover up work is one of my favorites ever, was very cool how this worked out:
BEFORE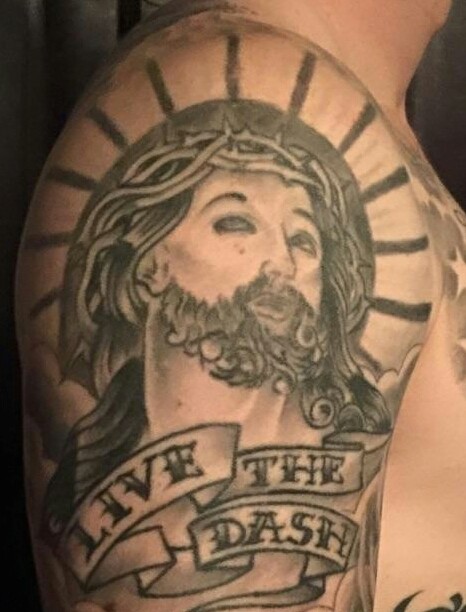 AFTER: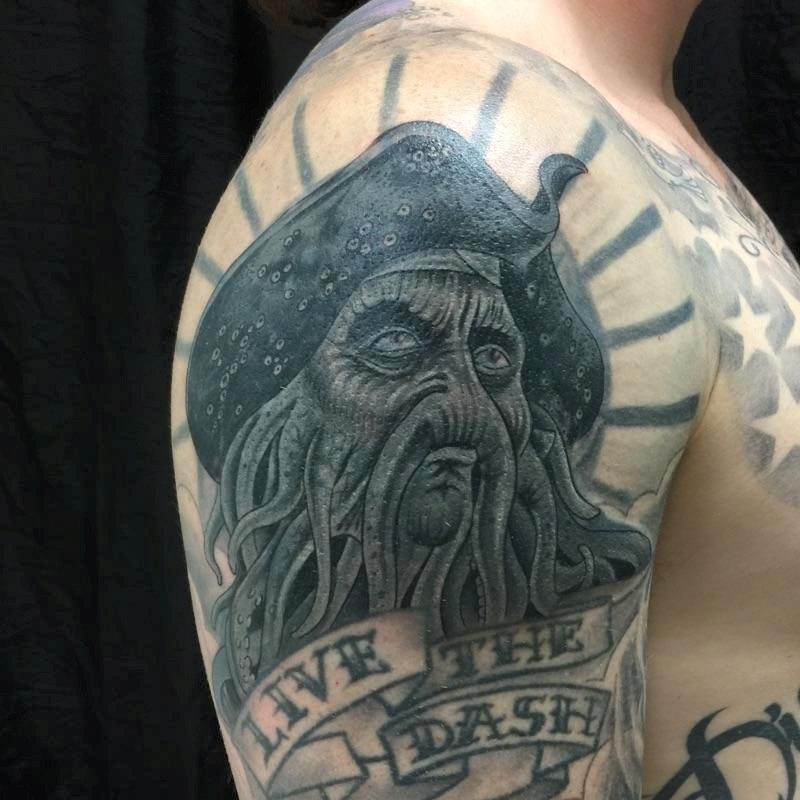 Color anchor back of calf, took two hours:
Love doing them skulls here are couple of new ones: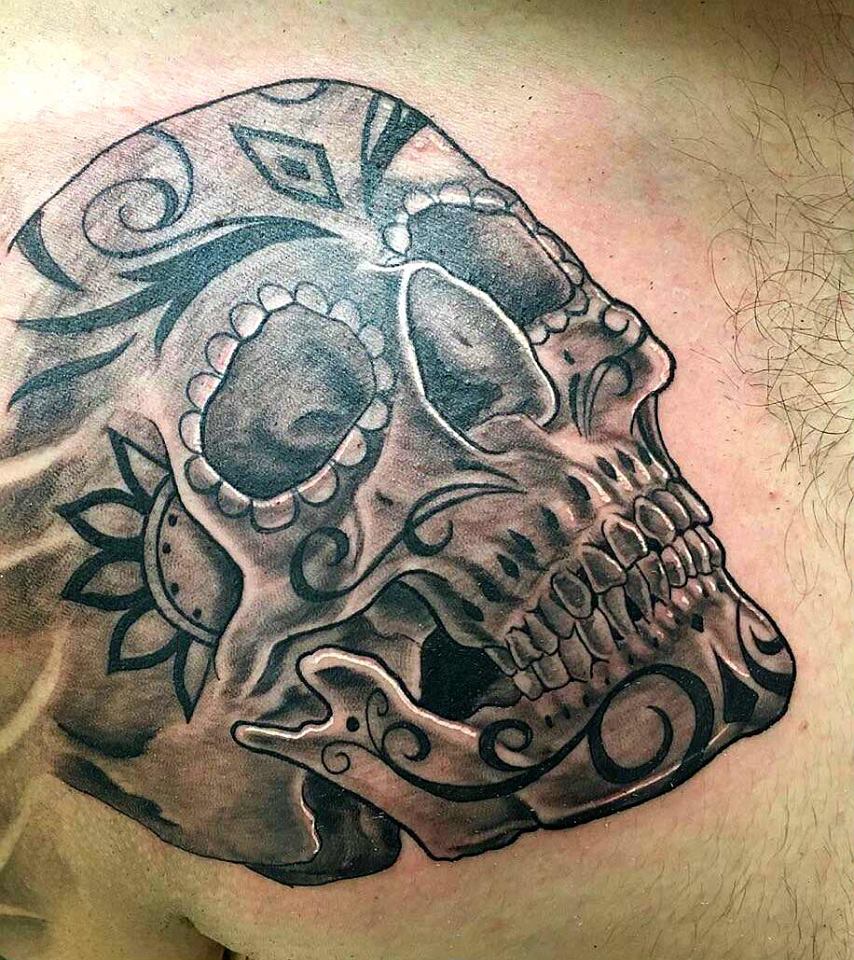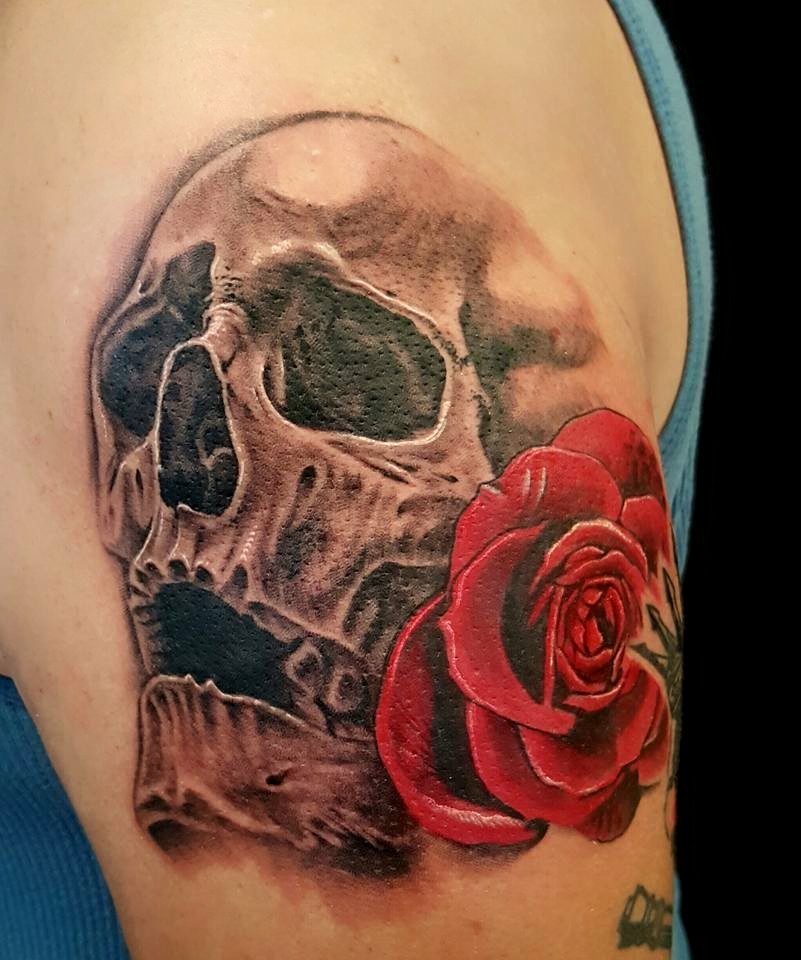 and a dancing one: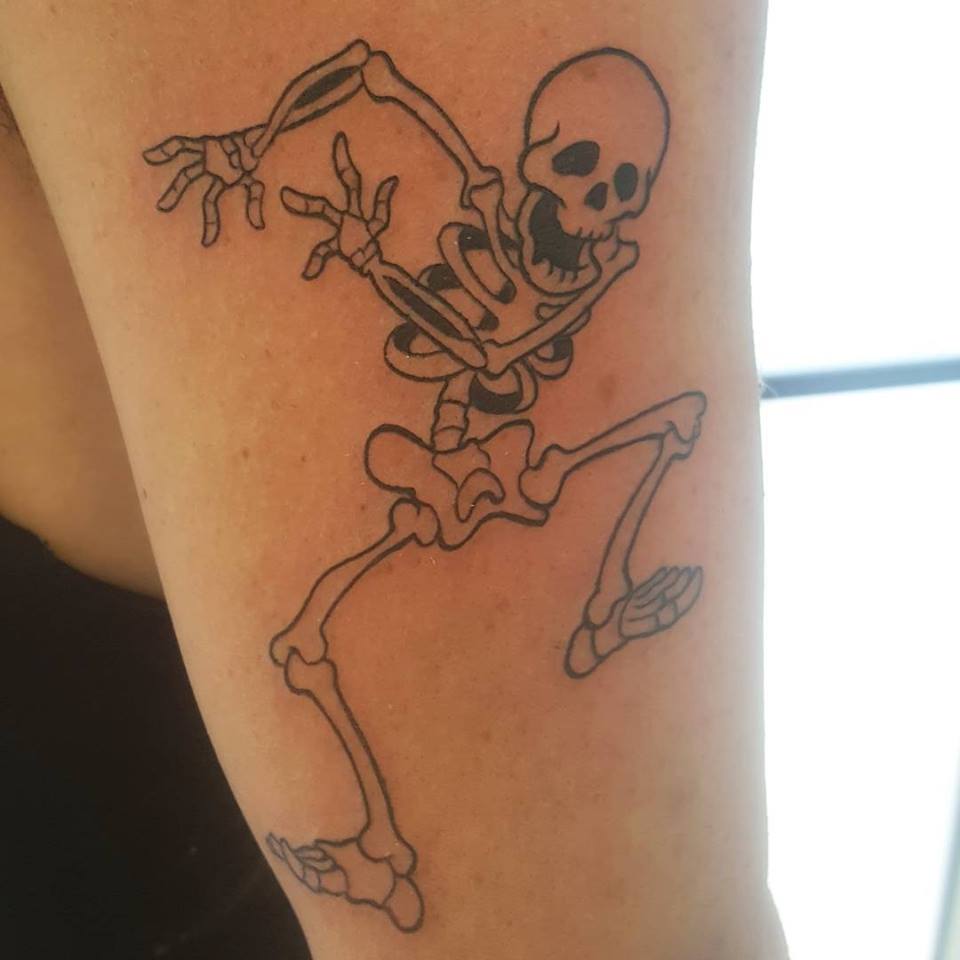 This next one was a blast to do, very unique idea: