I'm real busy with drawing new cool upcoming pieces so I'll keep last week's recap brief, as it was a brief tattoo week either way.
Started out with the fist session on this ornate filigree style pocket watch.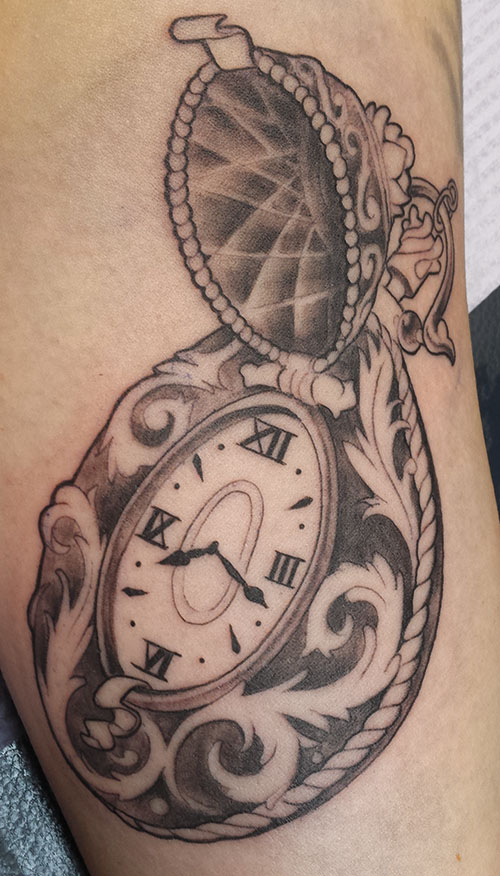 There's a lot more detail going into this, can't wait to finish it.
Mandalas are all the rage now, here is some sketches I did for someone that asked me for one last week. "E" is a little suggestive.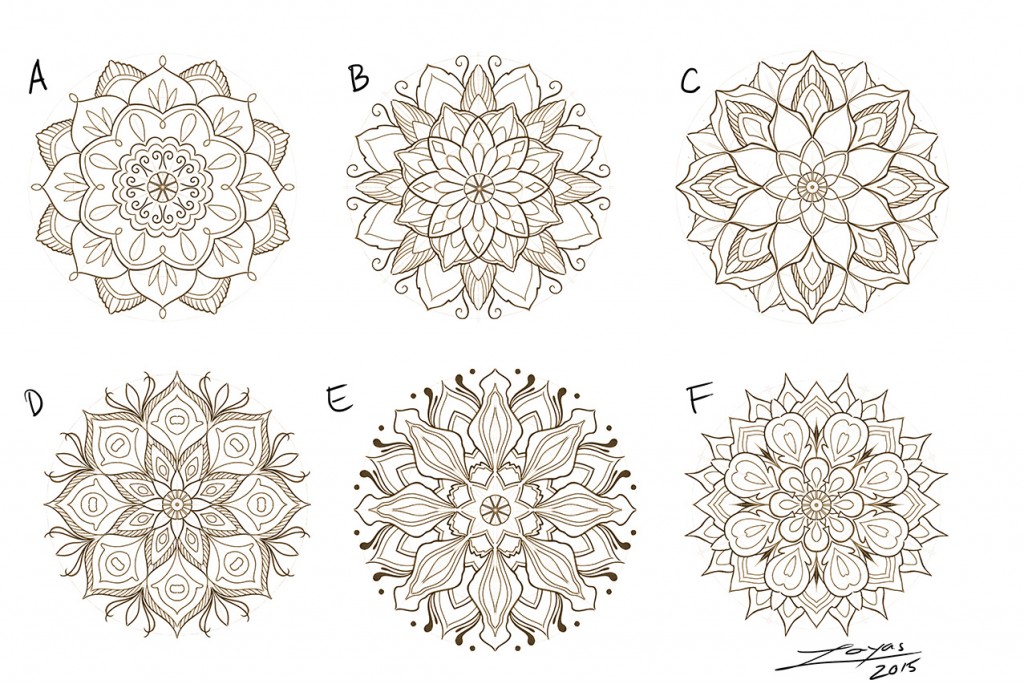 She ended up going with A, and here is the result: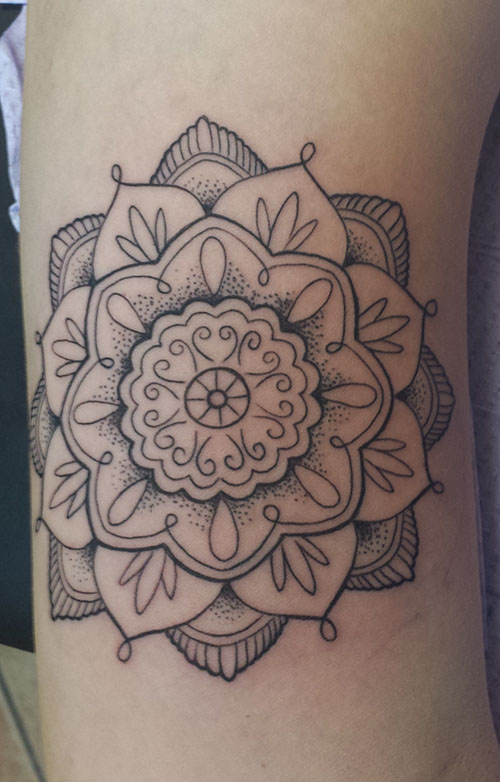 I thoroughly enjoyed doing the pointillism  shading.
Next up is a picture of a tattoo I did 4 years ago, got to see it again as I was summoned for a new piece on the same canvas. Here it is 4 years in the skin: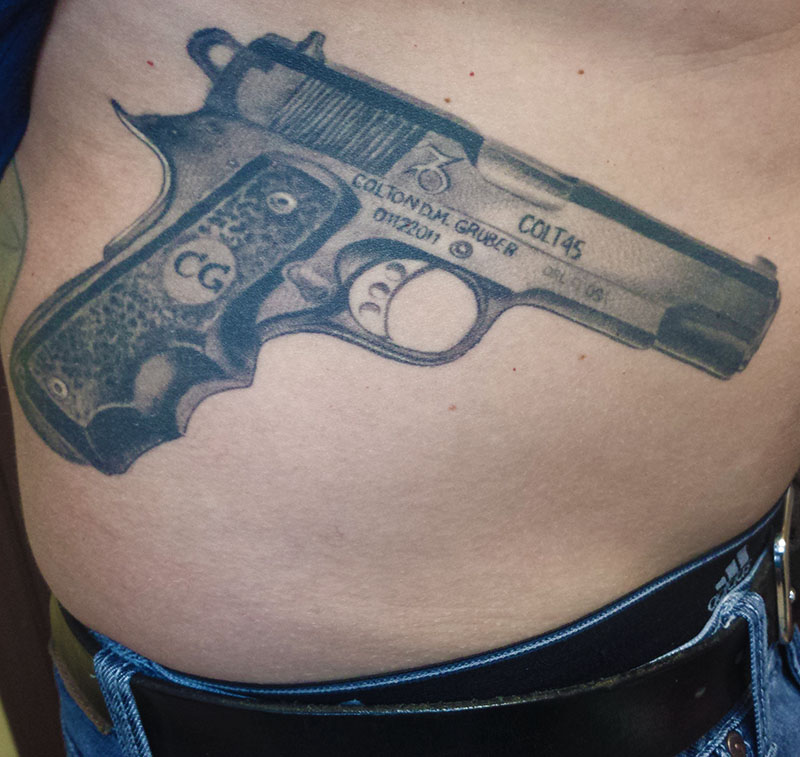 Got to work some more on this add-on half sleeve project, coming along with the new stuff, gonna have to go in for some contrast correction on the dragon's head area.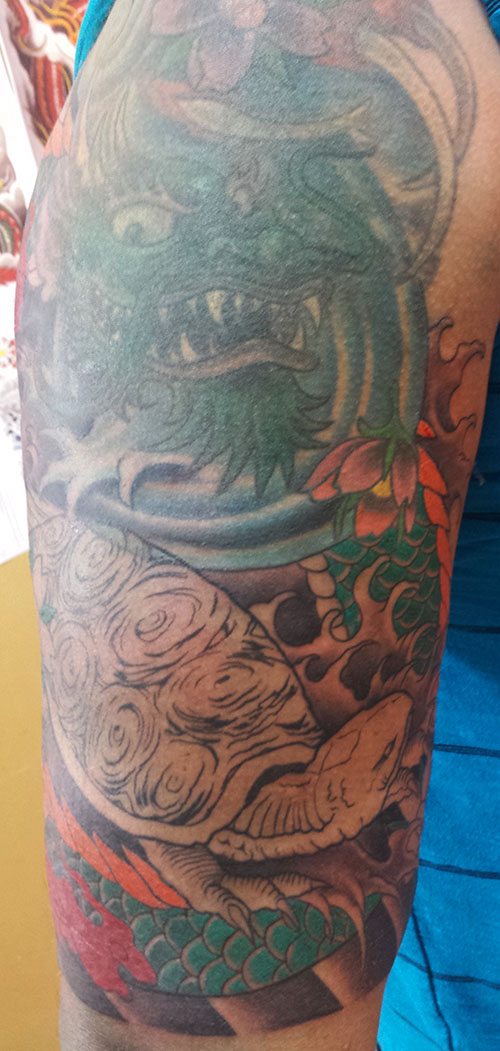 Ended the tattoo week with a quick cute clown chick to fill in space in an already in progress sleeve.  This is the first tattoo I do on this arm, hope to keep the theme going.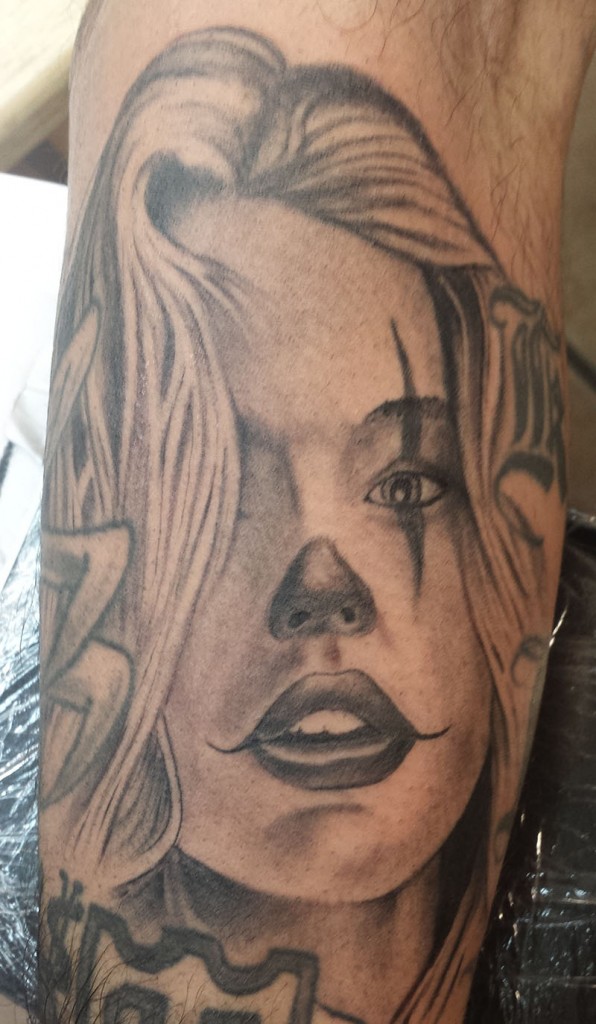 Here is a preview at something I got cooking at the moment:
It's gonna be cool!
Thanks again for stopping by!
Sink a fork in me.
-E.z.
CLICK HERE MORE TATTOO PICTURES