Just like that the first month of 2015 is gone. Quarterbacks make horrible plays and we are now left awaiting St. Valentine's Day.  I will be posting some type of special for the occasion,  so come back soon to check that out.
Started the week tattooing my lovely wife, who got this little family motif on her cute little foot.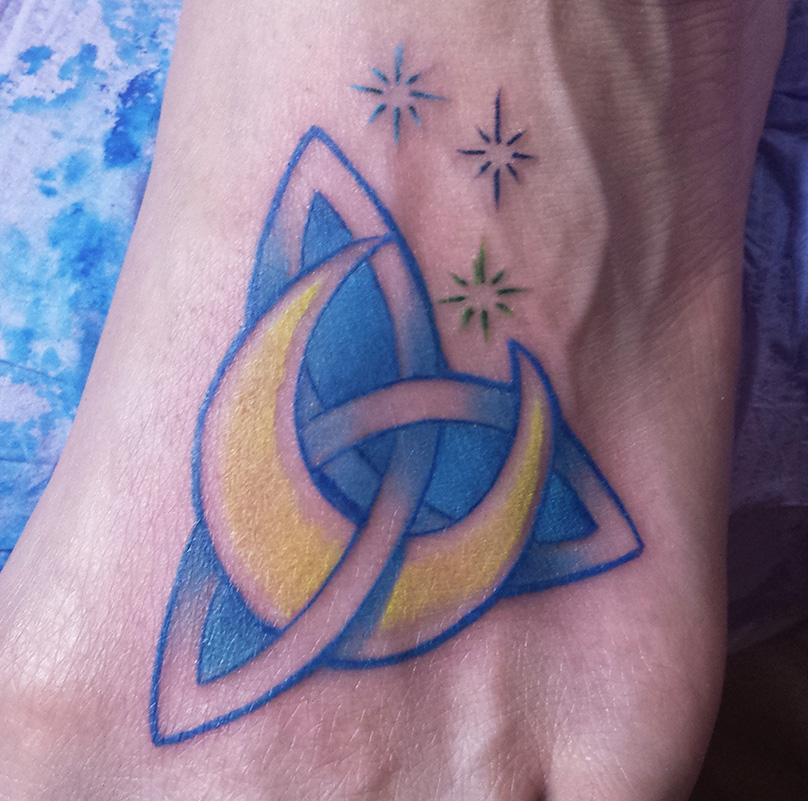 Did some more work on this sleeve, I believe this will be the last time I work on this piece until next fall.
Added some California palm trees, a bit of mountains and a city scape to tie in these forearm elements.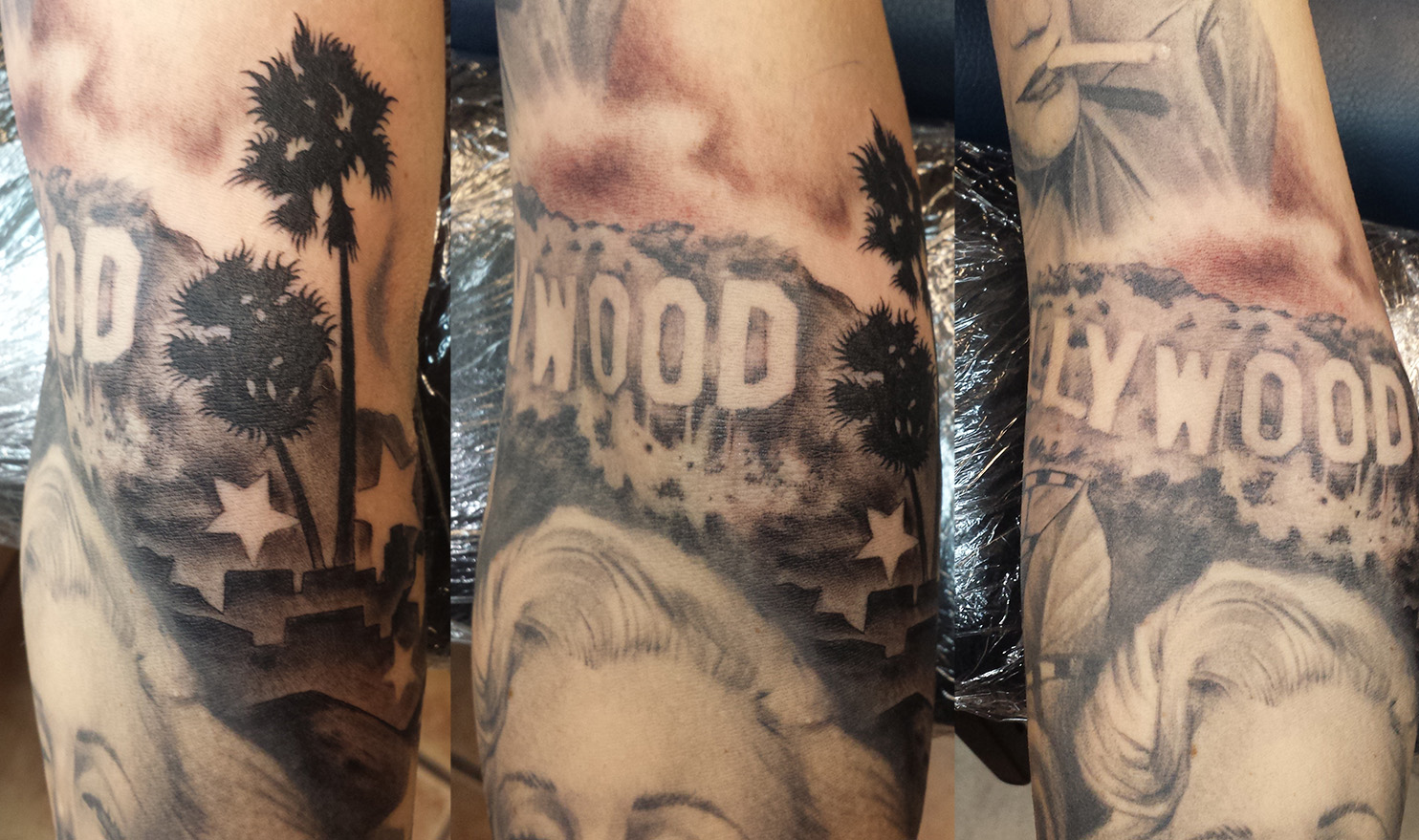 I'm quite happy with the way the Hollywood sign healed.
Next is another sleeve that I started this year. This is the second time we put needle to skin on this project.  Here it is so far: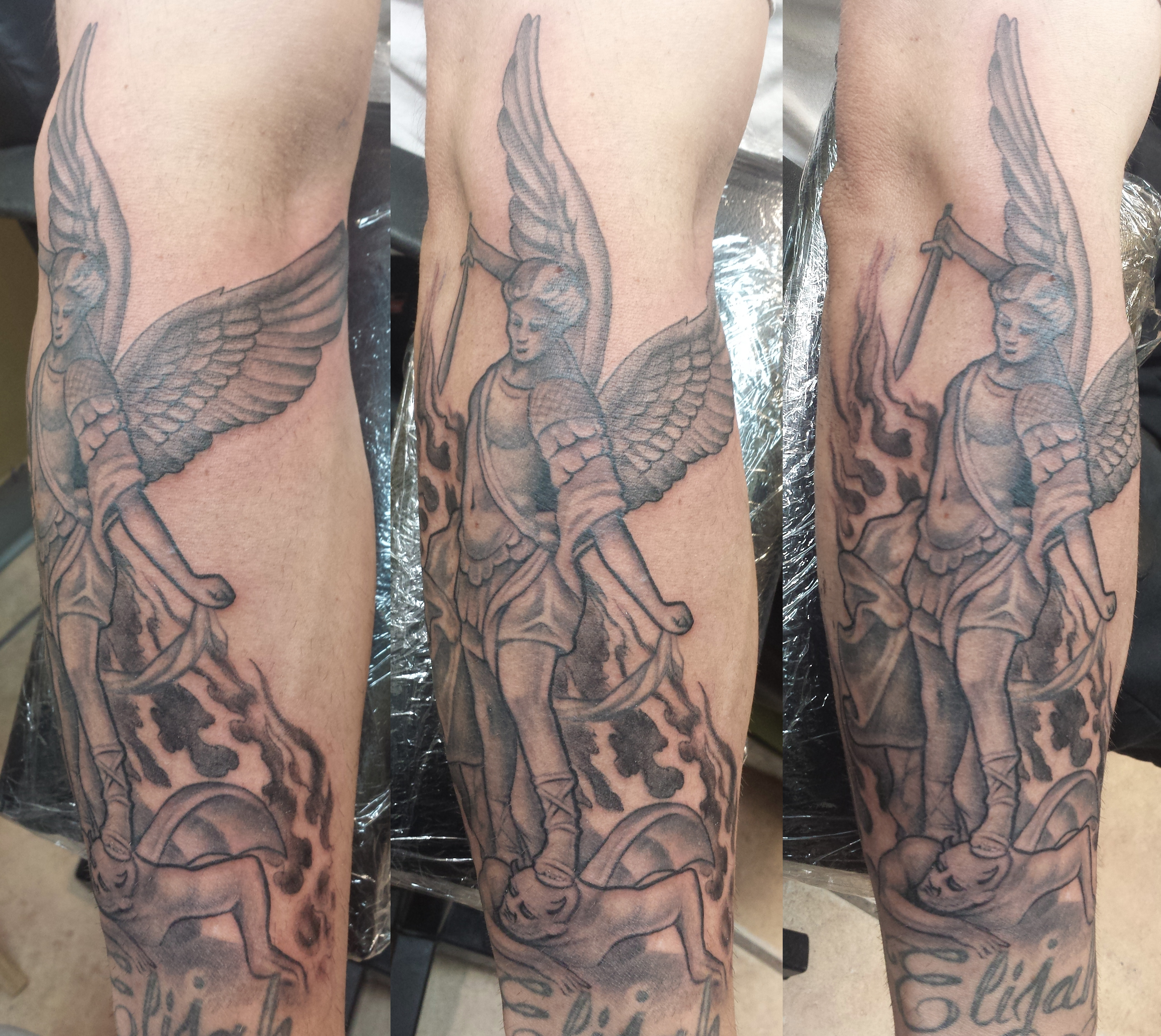 Next I FINALLY got to put in the final touches on this sleeve. About a year and a half in the making.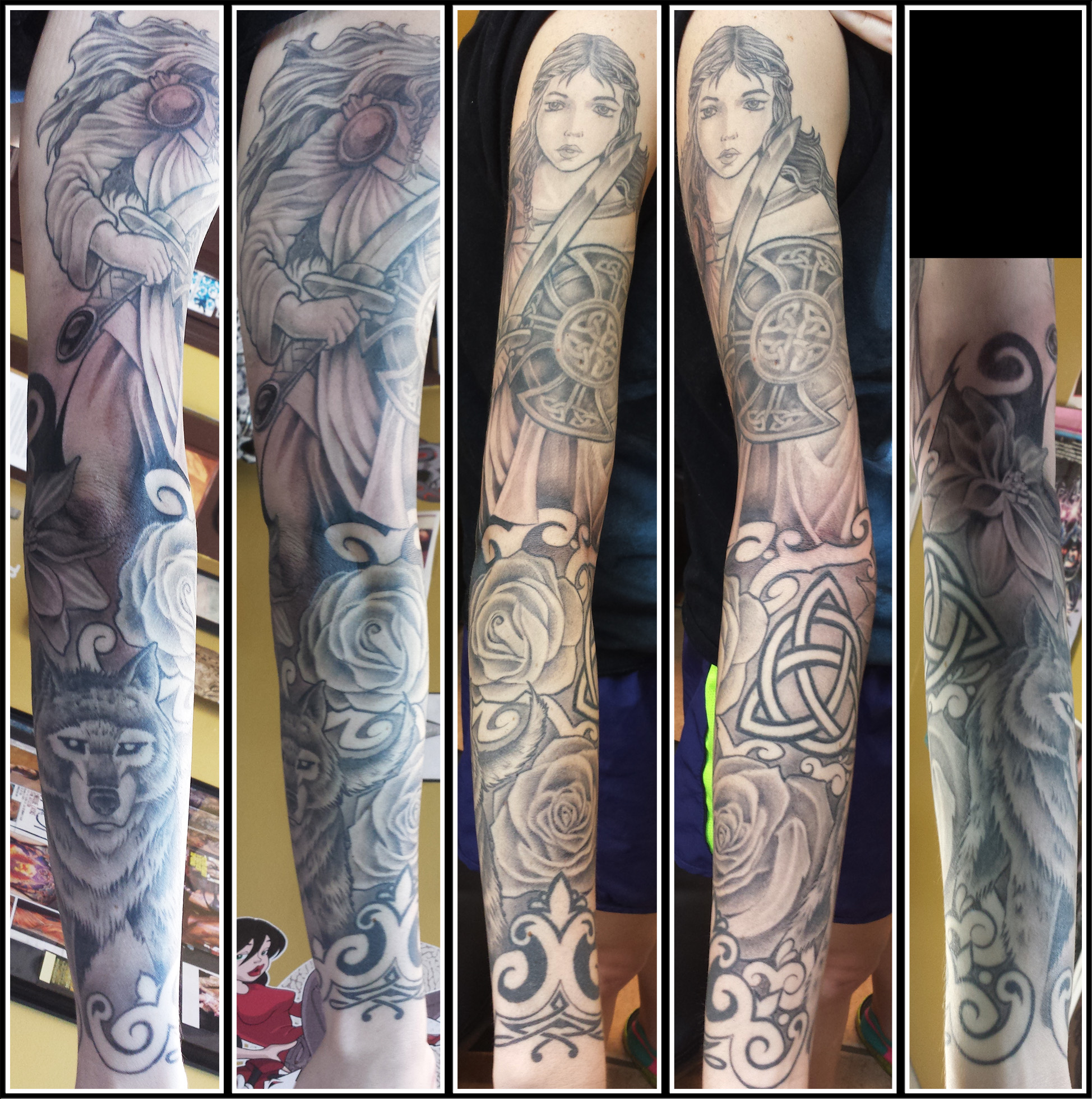 I really enjoyed putting this together. Hope you guys like!
For the following piece I was given a picture of a tattoo to replicate. This is a fathers memorial tattoo for his son, that passed away from cancer. He requested that it looked exactly, but I drew it two ways, one way just as it was, one way as I would do it. He chose my rework, which I was glad for. I think his son would be happy he chose that too.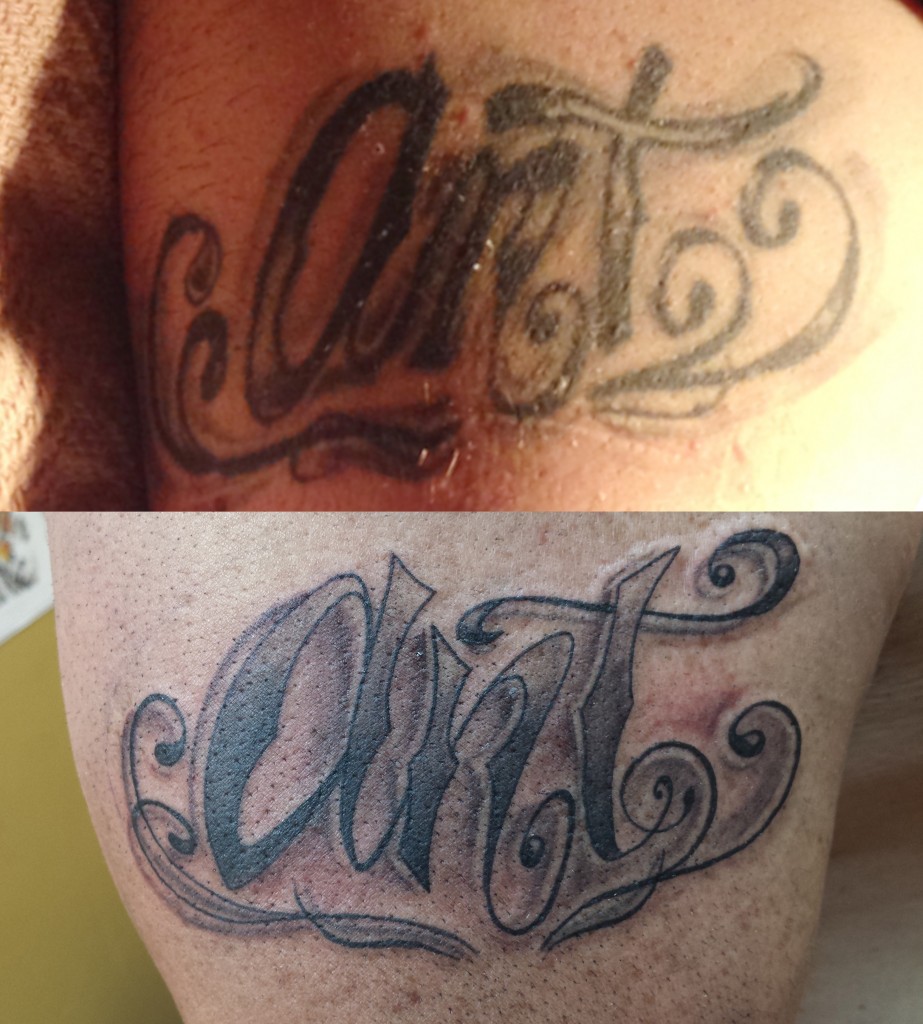 This next piece I put together sometime last year, and it has been sitting in my computer waiting to be inked. Here is the result of the first session.  Wicked witch from Wizard of Oz, collage of poppies and  flying monkeys.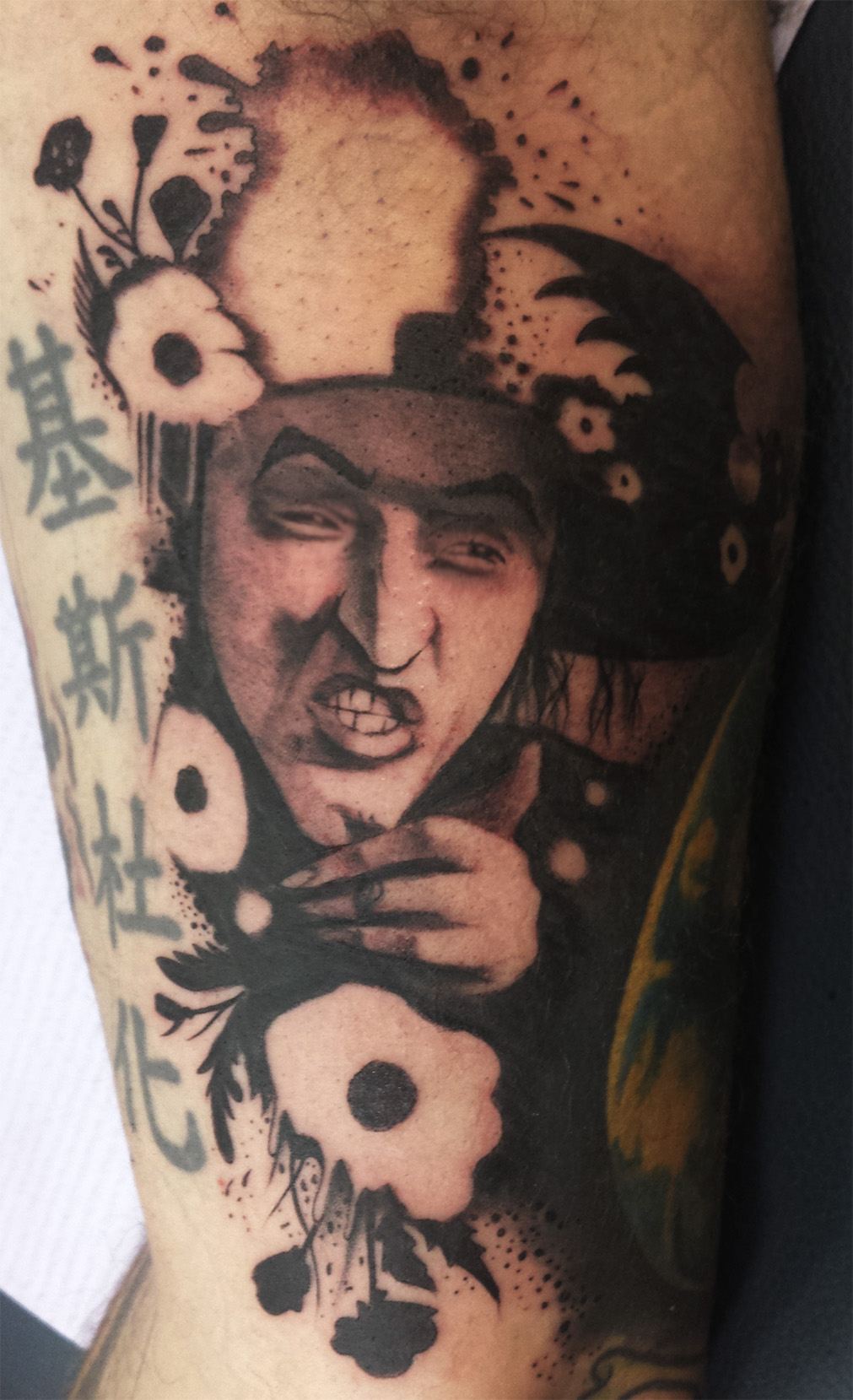 And lastly for the week, here is a pair of alternating/matching couple infinity name tattoo.
Thanks again for stopping by, remember to check in soon for a Valentines day special coupon!