My tattoo week began working on this Classic Hollywood themed sleeve.   You can see the James Dean I did last month here fully healed, and the Hollywood sign that we just added this day.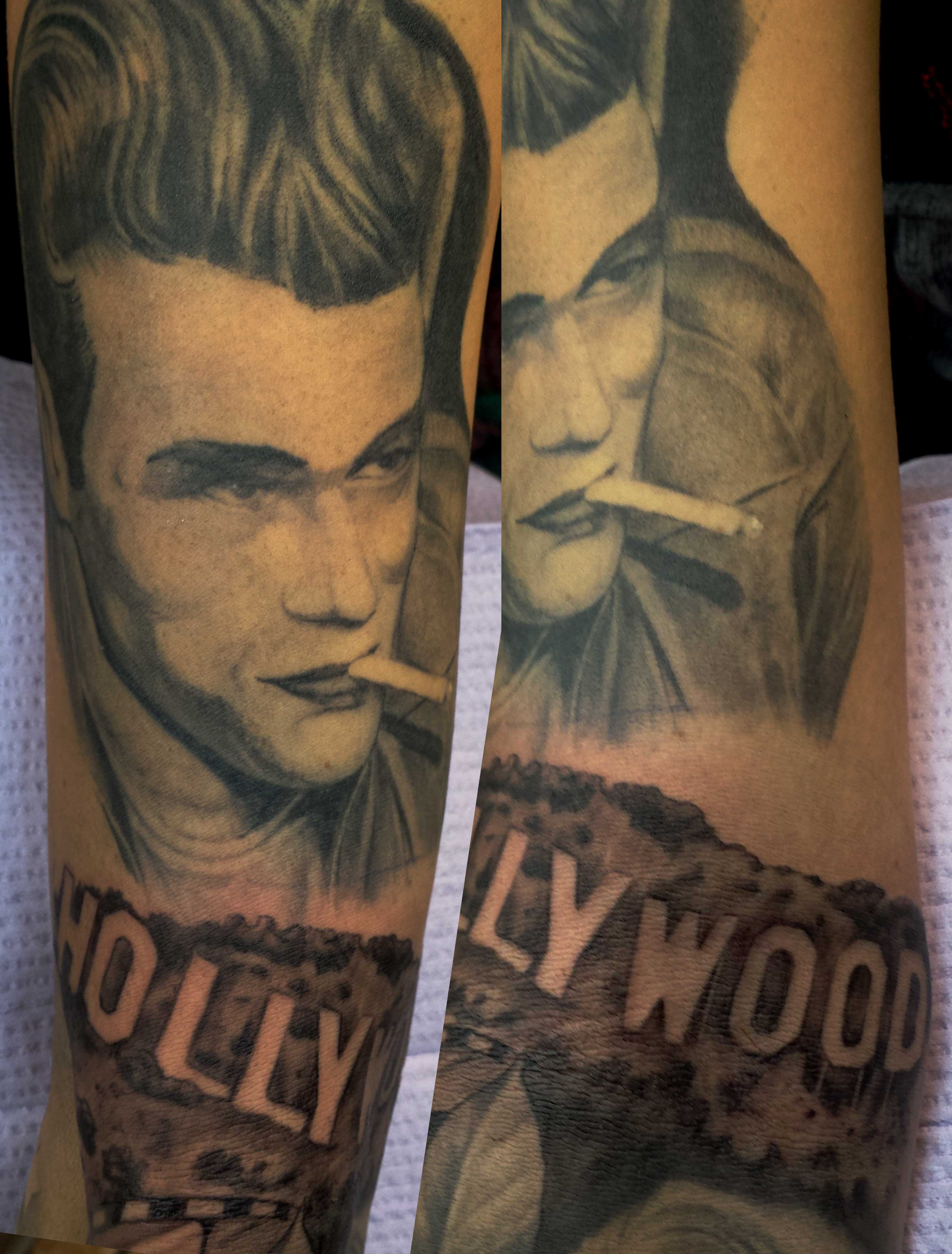 Here is a wider shot of the arm as it stands now. I've done it all except for the Marylin portrait.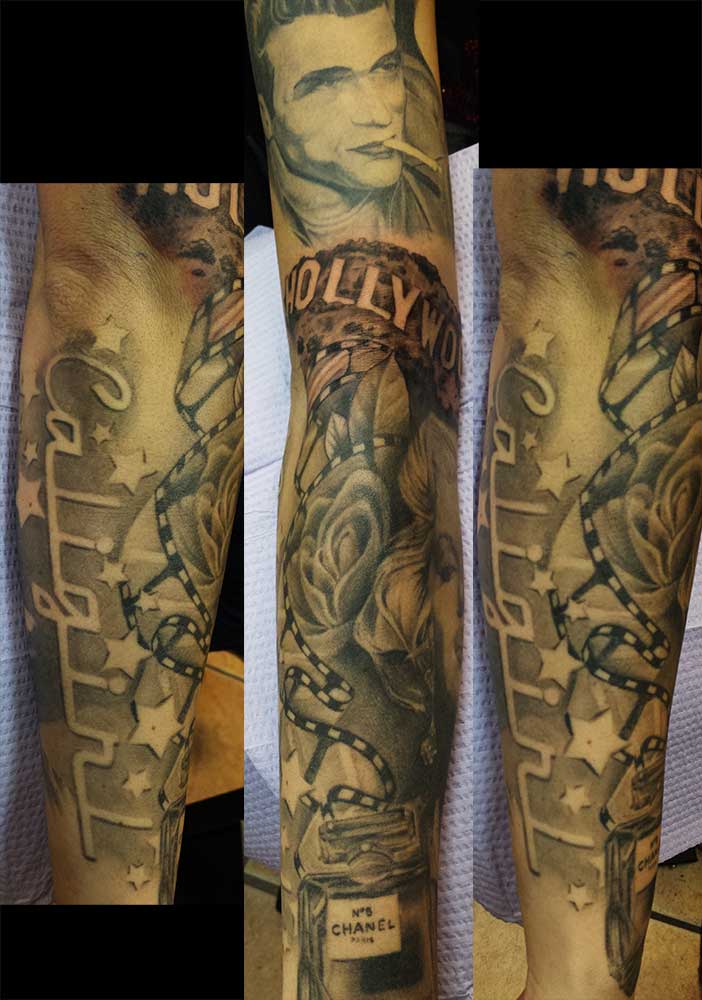 Next up is this Japanese Sleeve that I posted the drawing process for last week. This is 2.5 hours into tattooing it.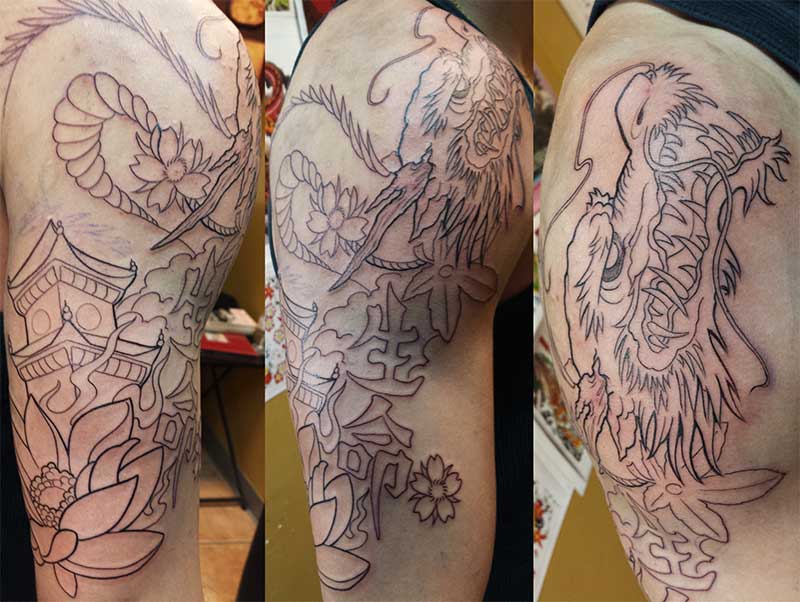 Some pots, pans, and an egg.
A Traditional-ish Compass rose Sun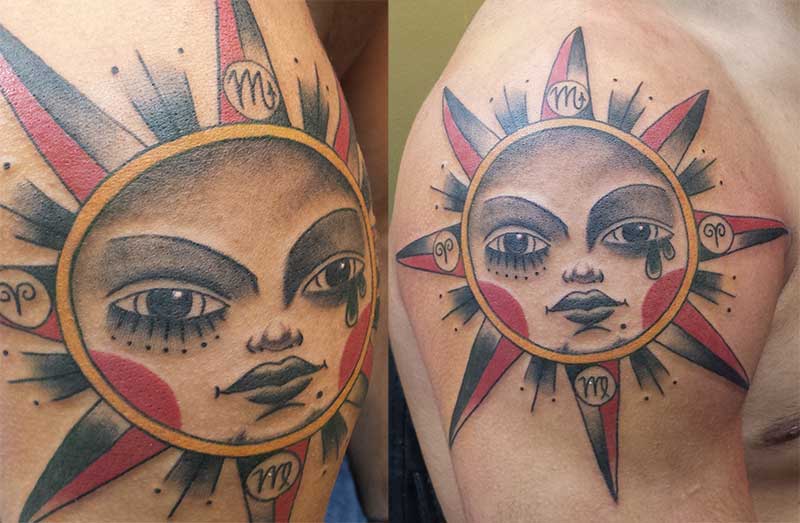 Another very fun sleeve. This one I had not worked on since about this same time last year. Can't wait to see it all done, so much more to come.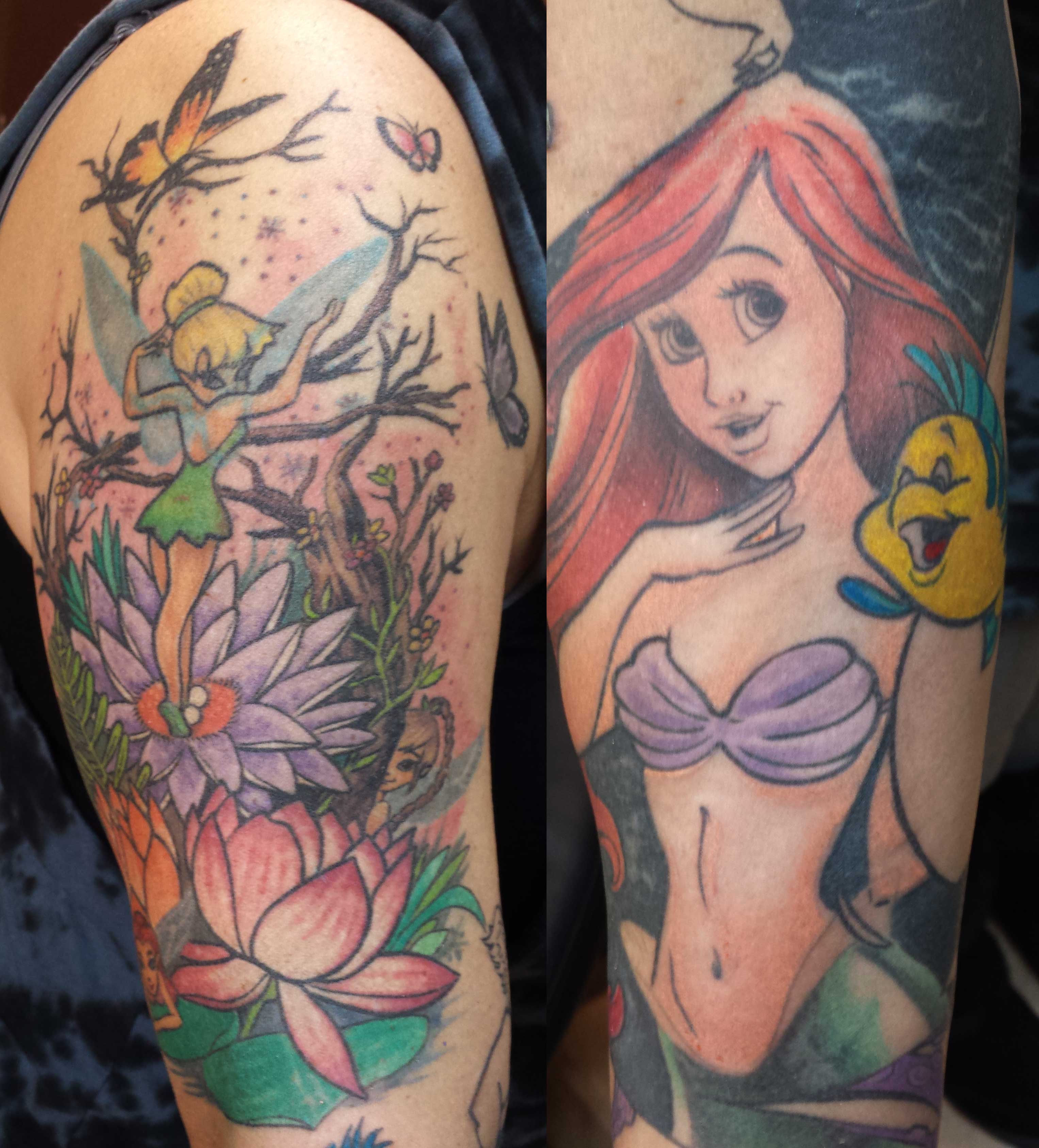 Lastly for the week, a very modern classic design. I believe this to be the first popular ambigram, before they became wide spread.
(Life / Death)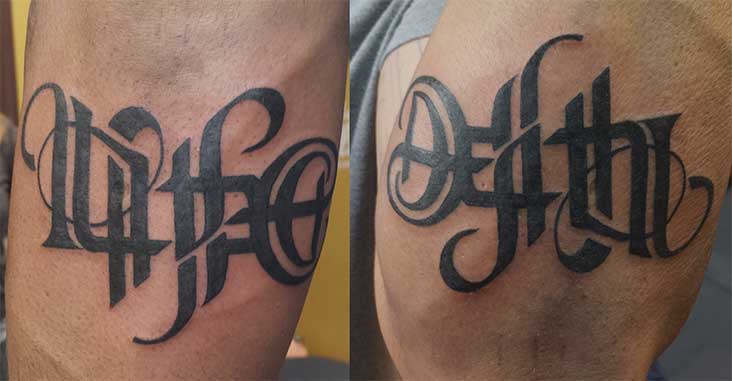 That's another week at the Salon. Got some cool new projects to start drawing this week, will post some stuff if the universe allows me the time.
Thanks for stopping by,
Sink a Fork in Me.
-Ez